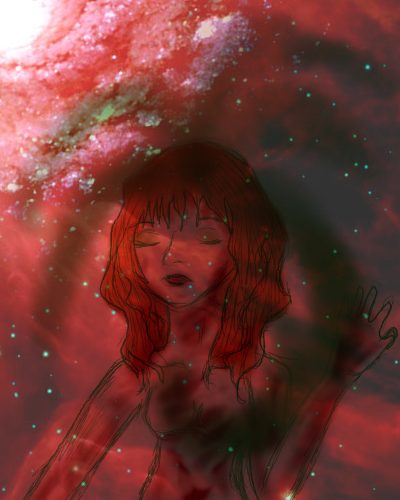 真夜中 君は夢見て泣いている とても綺麗な夢を見た 真夜中
真夜中 君は夢見て震えている 何も悲しい事は無い...
OH LADY MACBETH!!~~ XD... So here was a preliminary idea for a Lady Macbeth sketch... I didn't like how it turned out, but feeling inspired by "GALAXY" by BUCK-TICK, I decided to mend it and choose a blood red galaxy as a background/cover-up errors machine! x33... It is here for your enjoyment... Might update with pics later~~... We'll see how it goes.
~Acorn
EDIT: More stoofs: [
o
-
o
-
o
]